The Raven's Warning
I'm pleased to announce that book five in my Furyck Saga series (Kindle edition) is now available for pre-order on Amazon! It will be released on May 7th, but if you want to get in early, you can order it now, and it will be delivered automatically to your device on release day.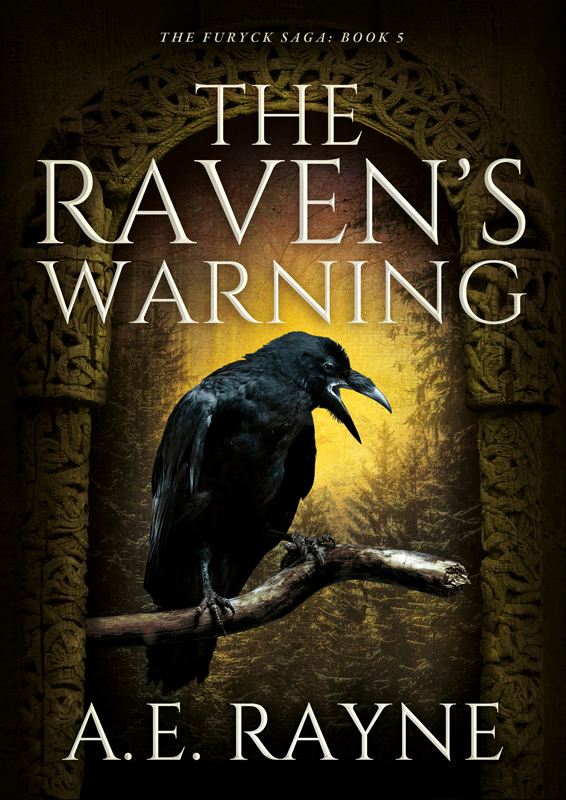 Here's a sneak peek at what's coming up:
Escaping Hallow Wood with a wounded Thorgils, Aleksander and Jael find themselves stuck in Harstad, desperate to get the Book of Aurea back to Andala before the dragur find them again.
Waiting in Hest for Eadmund, Evaine is oblivious to everyone's worry over Morana, who is showing little sign of recovering. Jaeger is panicking, knowing that without someone to read the Book of Darkness, they are defenseless, vulnerable to an attack from Draguta, should she return.
In Andala, the sickness has taken hold, and more and more people are being carried into the ship sheds each day. Helpless to contain it, Axl and Gant are working hard to repair the fort; making plans to meet the Vandaals; unaware that a new enemy has emerged to threaten them all.
And still bound to Evaine, Eadmund is on his way to be reunited with her when he hears another voice in his head, calling to him…
As a special treat, I have chapter one ready for you to download here
Happy reading!
Amy