So, I wrote a new book. A prequel novella.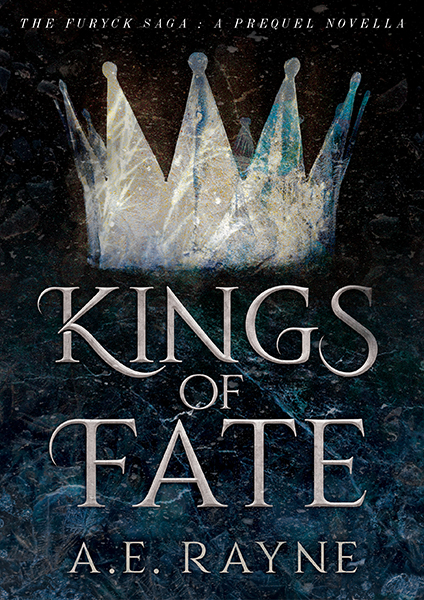 Hello!
After finishing Vale of the Gods, I had an immediate urge to turn back the clock. As an author, it's quite hard to kill off some of your characters. Some, you take pleasure in (we can probably agree on who those might be!), but others affect you (still do). I really debated the end of Vale of the Gods, and half wondered if I should go back in, tweak it, and make myself cry less! But, of course, I knew it ended as it was meant to, and, just like life, there's often a helping of heartbreak with the joy.
Still, that didn't stop me from hopping into my time machine and heading back to just before Winter's Fury began, when everything was so calm and quiet, and there was no trouble on the horizon at all…
Ummm, well no, perhaps that's not entirely true.
I've attached the Kings of Fate blurb below to give you a taster.
I hope you enjoy it!
Amy
x
---
Lothar the Usurper has stolen his brother's throne. And now he squats upon it, thinking of how to get rid of his troublesome niece, Jael Furyck. Brekka's most famous warrior. The one they thought would be queen after her father's death.
Her presence hangs over him like an axe. A constant threat to his ambitions which stretch far beyond his already generous borders.
But when an unexpected visitor arrives in Andala, Lothar discovers a way to hurt Jael without ever getting his greedy hands dirty…
Across the Nebbar Straights, Eirik Skalleson must find his son a wife to secure the future of his kingdom, but Eadmund has ruined everything he has tried so far.
And now there is a woman, the daughter of an Alekkan lord.
A flame-haired, freckle-nosed, smiling woman. Perfect in every way. And yet Eirik's dreamer daughter is worried.
Trouble, she says.
The woman is going to cause trouble…