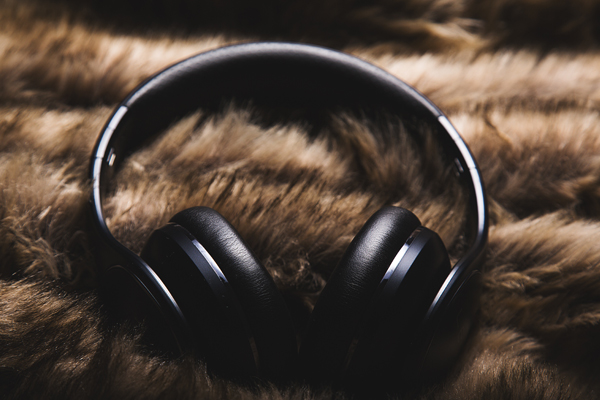 For the Love of Soundtracks
I have fond memories of being a kid in the 80s…
…afternoons spent with my tape deck, recording songs from the radio, trying to decipher lyrics; writing them down, crossing them out, writing them down again. I remember the joy of memorising 'Walk Like an Egyptian', which had the hardest, wackiest lyrics ever. I remember skateboarding around my neighbourhood with 'Power of Love' by Huey Lewis and the News on my walkman, imagining I was Michael J. Fox in Back to the Future. So, I guess you could say, I love music. With a passion.
When I had kids, my playlists changed and were a little more Peppa Pig than Pearl Jam for a while, but my kids are old enough now to start getting their own playlists together. They've got some pretty good taste, which I must say, does make car journeys bearable (although we are currently engaged in a debate about the listenability of the Captain Underpants soundtrack…. (I must be getting old if I've lost my ability to tolerate fart songs!). My kids have developed a love of soundtracks much like their Mum, which is a joy to behold. They're only 7, 8, and 9, but they're already hunting down songs for me!
I have a special love for soundtracks, and it's only grown since I've been writing. Writing or walking to soundtracks is my favourite form of inspiration. It helps remove me from the suburban streets I am wandering around, dealing with stinking cars and barking dogs (Schnauzers!), or at home with noisy kids and neighbours and all those sounds that are modern and loud and not at all like a pseudo-Viking land from hundreds of years ago! It's like being in your very own movie, and the music tends to inspire so many ideas, especially as I walk. I actually rushed home from a walk the other day to sketch out the first chapter of book three!
Here are some of my favourite soundtracks to write to. Orchestral only, because I find it impossible to write when people are talking or singing!
1. Transformers: The Last Knight (Steve Jablonsky)
This movie got panned, but I have been listening to this soundtrack for months, and I think it's fabulous. It's delicate and dramatic and atmospheric.
I listened to it non-stop while I wrote the last part of The Burning Sea.
2. Game of Thrones (Ramin Djawadi)
All these soundtracks by Ramin Djawadi are terrific listening if you're a fan of the series. It's worth checking out his Pacific Rim soundtrack too.
3. Last of the Mohicans (Randy Edelman & Trevor Jones)
Could possibly be my all time favourite. I have had so many copies of this over the years and seem to have lost every one of them! Romantic, heart-pounding music. I love 'The Kiss'. Great movie, too!
4. Gladiator (Hans Zimmer)
Hans Zimmer is one of my favourite composers. He has so many terrific albums to his name. This is one of the best. Great battle music.
5. Inception (Hans Zimmer)
Another Hans hit. This is modern but so fragile and heart-rending at times. Time is one of my favourite pieces of music ever.
6. Outlander (Brear McCreary)
I love the books by Diana Gabaldon, I love the tv series, and the soundtrack is top notch; one I like to listen to for something a little more romantic with a period feel.
7. Penny Dreadful (Abel Korzeniowski)
This tv series was so exciting, and I was sad to see it end. The soundtrack is beautiful and terrifyingly good. Great to write to for something mystical and also a little heartbreaking too. I was so disappointed they didn't release a soundtrack for the second or third series!
8. Brideshead Revisited (Terry Davies)
Another romantic masterpiece. I love this lush and sweeping soundtrack. I discovered the music when my husband and I designed the cover for the CD, and I've enjoyed listening to it ever since.
9. 300: Rise of An Empire (Junkie XL)
I adore this soundtrack! I wrote the battle scenes in Winter's Fury to this album (in particular, 'History of Artemesia'). It's a lot of fun. The movie is, too!
You know, writing this blog post has inspired me to dig out my Last of the Mohicans soundtrack to listen to. It's been a while…
I would love to hear if you have any soundtrack recommendations. I'm always on the lookout for something new. Let me know!